FINCA BOTANICO SECRET GARDEN VILLA LANZAROTE ON CHANNEL 5 HOLIDAY HOMES IN THE SUN SHOW
August 31. 2022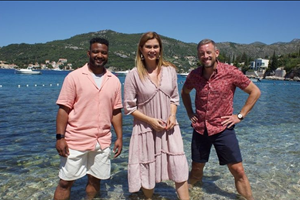 Finca Botanico Secret Garden Villa in Lanzarote appeared in Channel 5's Holiday Homes In The Sun Show on Monday 5th September at 12.45pm.
And here's just some of what presenter Amanda Lamb had to say about her visit...
"I cannot begin to tell you how much my stress levels have gone down since I walked through the doors of this property.  It's just such a beautiful, beautiful space.  You can tell whoever owns this loves it.  It's not just a money making thing for them.  This is something they have put their heart and soul into and it really shows.  Instant wow factor."
View more information, pictures and availability for the Secret Garden Villa here.
WATCH THE FULL EPISODE ON MY5 PLAYER HERE....
Finca Botanico is also home to the Garden Apartment – which is a totally separate and private property with its own independent entrance and equally stunning tropical garden.
View more information, pictures and availability for the Garden Apartment here
The Holiday Homes In The Sun Show is presented by Amanda Lamb, with JB Gill and Sam Pinkham.
The show format features four amazing holiday homes in every episode, highlighting the best places to stay all over Lanzarote – as well as other destinations across Europe including the UK, France, Portugal and Italy.
The show pits four properties in each location against each other in a light-hearted competition. Properties vary from the luxury to the quirky – but each has its very own unique WOW factor - which in the case of Finca Botanico is our stunning tropical gardens!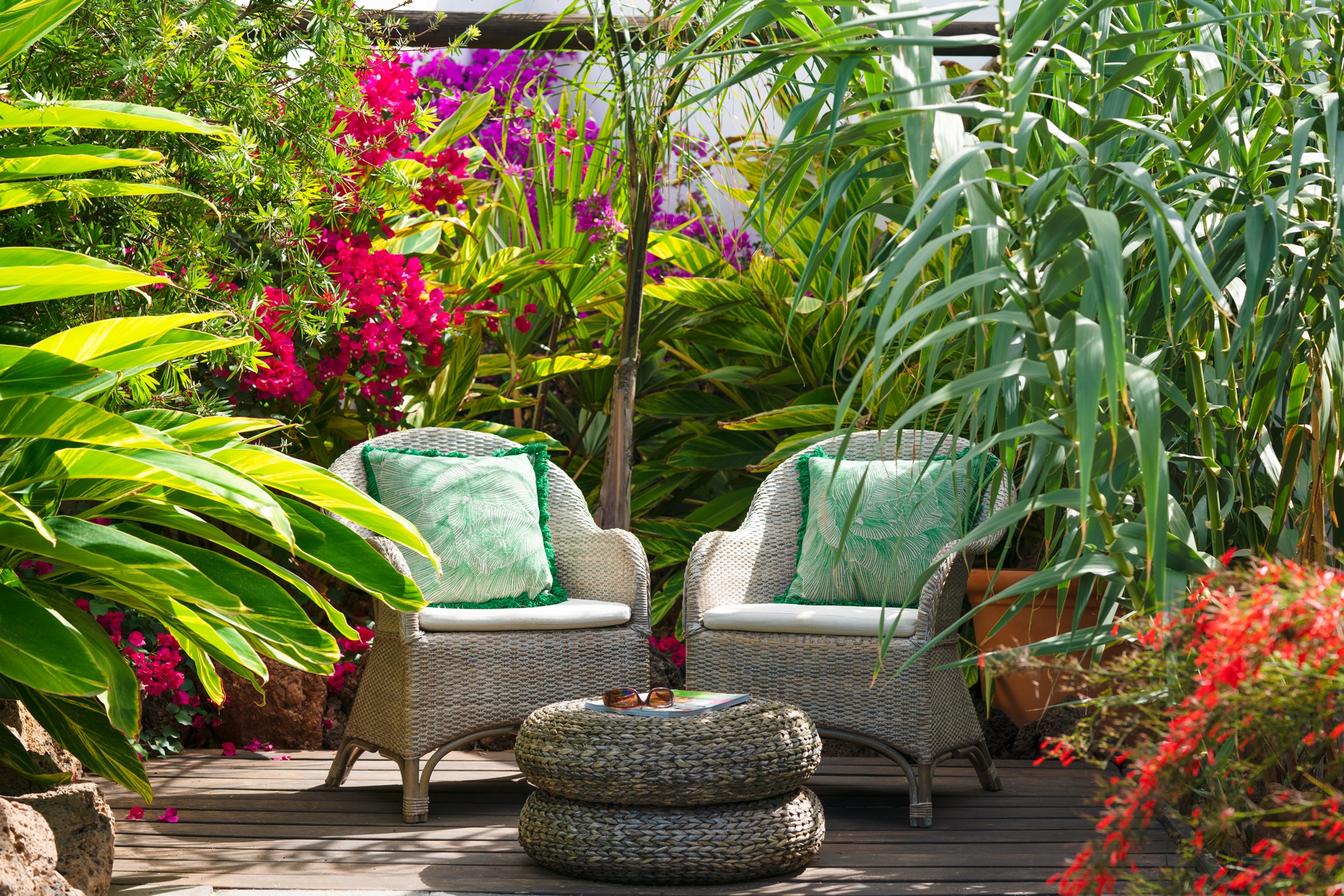 According to Executive Producer Melanie Darlaston, "Forget trawling the internet for hours for your next holiday rental, looking at photos taken from the only angle that hides the multitude of sins – just watch this! This series does the donkey work, uncovering the best places to chill and enjoy our precious and hard-earned holiday time!"
As well as great gardens the Secret Garden Villa features a dedicated built in dining area with BBQ and shaded seating, outdoor spa shower and loungers, hammock, chill out areas around the garden, free fibre optic broadband throughout, free off-street parking, Internet TV, two wood burners for the cooler winter nights and stylish interiors designed for guest comfort throughout.
Finca Botanico enjoys an idyllic edge of village location in Guatiza and is just short walk from the Cactus Garden and local bars and restaurants. As well as a short drive to the beautiful unspoilt beach of Arrieta.
TO BOOK
Check availability on site or contact us direct.... 
Phone/whatsapp - 0034 619 591 579
email - info@fincabotanico.com