OXFORD UNIVERSITY BOTANIST AIDS REWILDING PROJECT ON LANZAROTE
March 2. 2022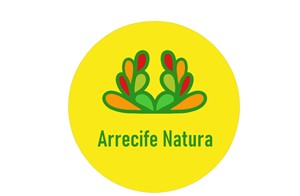 The Deputy Director of the Oxford University Botanical Garden, Dr Chris Thorogood, has been lending a helping hand on Lanzarote recently to a new project which is designed to promote biodiversity and indigenous plant life whilst also combating climate change by rewilding parts of the capital city, Arrecife.
Dr Thorogood was invited to assist in the planting of native species by the local group ArrecifeNatura. And was recently in the Maneje and San Francisco Javier districts of the capital along with residents, creating new habitats of native flora in publicly donated plots which locals will then continue to nurture and develop for themselves.
The project is also designed to help combat climate change – a topic which is of obvious interest to a professional botanist.
According to Dr Thorogood, who was interviewed by local newspaper La Voz, "Arrecife and the landscape that surrounds the city has a fascinating spontaneous flora. One of the things that I like the most about the eastern Canary Islands is that, after the winter rain, every plot and hole in the land shines green, full of life! As a botanist, I am interested in all the plants that grow there, not just those that are conventionally considered beautiful. There is a whole world of living beings under our feet and I find that fascinating."
"Tourism is one of the largest global industries and, in less than a decade, annual international tourist arrivals are projected to reach two billion. Coasts are areas particularly sensitive to pressures from tourism development. Of course, tourism is essential to the livelihood of many people in the Canaries, so a difficult balance must be struck between economics and environmental sustainability."
"Arrecife is located on an island of just 845 square kilometers that receives three million tourists a year and is also a very important reserve of biodiversity and natural heritage. Due to this combination, the city is excellently placed to monitor environmental changes and the impacts produced by any measures implemented to compensate them."
"I have worked for many years with desert floras from all over the world and I am always amazed at their resistance to extreme conditions. Lanzarote receives only 125-150mm of rain a year, that's an extraordinarily small amount of water to live on! We can learn a lot from the adaptation that nature makes. This is an area that is part of my field of research: biomimicry, how synthetic design mimics biological forms and processes."
"I cannot emphasize more strongly the importance of nature and green spaces in the mental health and well-being of people. We know that increased urbanization and reduced contact with nature have increased mental disorders around the world. One of the solutions is to green the abandoned spaces of our cities. In fact, it has been scientifically proven that green areas in residential areas help our mental health and quality of life." "We share our planet with hundreds of thousands of species that existed long before us and we have a duty to protect them, not only for future generations to enjoy them, but because it is a moral imperative."
"I am not an expert on climate change, but I personally believe that we need to inspire the younger generations to create change – they are the ones that will bear the brunt of the challenges we are creating. At Christmas I was moved that children who wanted to plant succulents with us in Arrecife accompanied us. That a child plants a succulent in the Canary Islands is not going to change the world, but there are nearly 8,000 million people who share this thin layer of life that we call home: the biosphere. If we act collectively, we can create change. Are we doing enough? No, but inaction isn't just a problem in Arrecife, it's everywhere."
Plants – which included species such as sweet Tabaiba (Euphorbia balsamifera) and Mattoriscos (Lavandula pinnata) - were donated by the fledgling organisation Jardin Botanico Lanzarote – who are hoping to establish a permanent presence here on the island which will allow them to continue to conserve and promote the unique native flora of the Eastern Canaries.