WHAT'S NEW FOR 2022@FINCA BOTANICO
January 27. 2022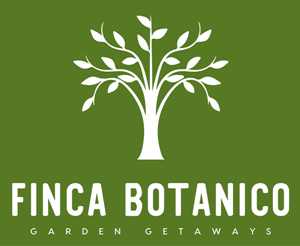 We've been busy making improvements both indoors and out at Finca Botanico over the last few months.  So here's a quick update as to what you can expect from your next stay with us…
LET THERE BE LIGHT
Tree Removal In The Garden Apartment
Whilst it really pained us to do it we decided to call in the tree surgeons and remove the rapidly growing Banyan/Indian fig tree which was starting to dominate the courtyard in the Garden Apartment. 
Goes against the grain (no pun intended) – but it was starting to block out sunlight, which is after all what so many of our guests are here to enjoy.  And as these trees can grow to become real beasts it would also have started to make inroads into the foundations of the house in the next few years if left unabated.  So it had to go. 
So the Banyan - also known as the Tree of Life – is sadly now dead!  However, it is not totally forgotten, as we asked the tree surgeons to leave some of the stump intact to help form a decorative base for some of the new planting that we've created in its place.  All of which is starting to grow in nicely.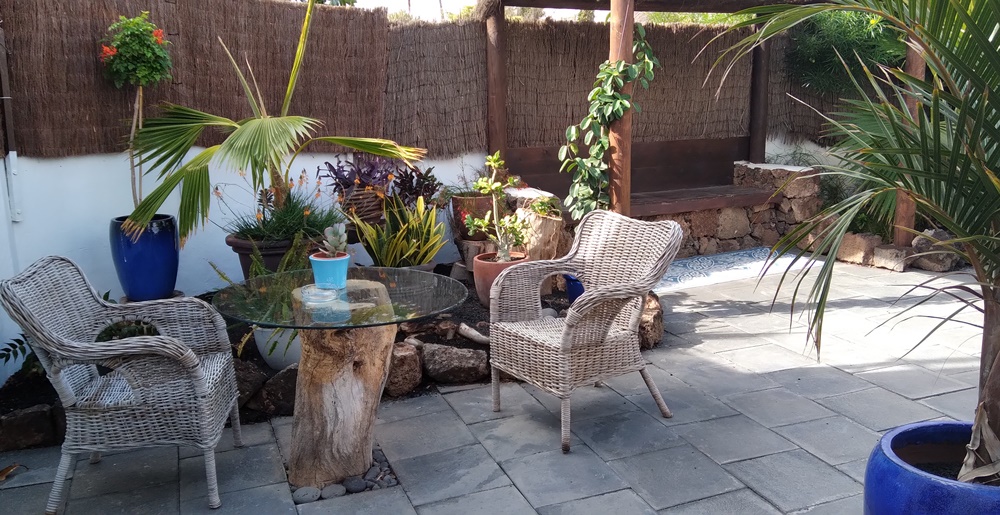 LIGHT SPEED INTERNET
Fibre Optic WiFi Installed Throughout
We've totally upgraded our internet system and guests can now enjoy the highest speed set up available in the Canaries.  With fibre optic installed in both the Garden Apartment and The Secret Garden Villa.  Ideal for anyone who needs to work whilst they are staying with us.
ENTERTAINMENT UPGRADED
New IPTV Systems
In order for guests to be able to take full advantage of the enhanced internet we have also installed Internet Protocol TV systems in both the Apartment and the Villa.
Which basically means guests can now enjoy watching all channels from the UK, including Sky, BT Sport etc, as well as all channels from France, Germany, Italy, Spain and pretty much any other country you care to mention too.
In addition, the system features all live sporting events (for example all Premier League and EFL games), a massive library of on demand films and documentaries and much more besides too.
FIRE STARTER
Wood Burner Installed In The Secret Garden Villa
To ensure maximum guest comfort we have added a new wood burner in the Villa (the Garden Apartment already had one).  It's sited in the kitchen/diner which looks out onto the garden so guests are now able to get really cosy on those cooler winter nights.
IN A SPIN
New Washing Machine In The Garden Apartment
By popular demand we have added a washing machine in to the Garden Apartment's amenities.  Especially as we are ow finding that many guests like to stay their for longer than just a week!
HANGING AROUND
New Hammock In The Secret Garden Villa
We've added a hammock to the Secret Garden Villa giving guests staying their even more lounging options.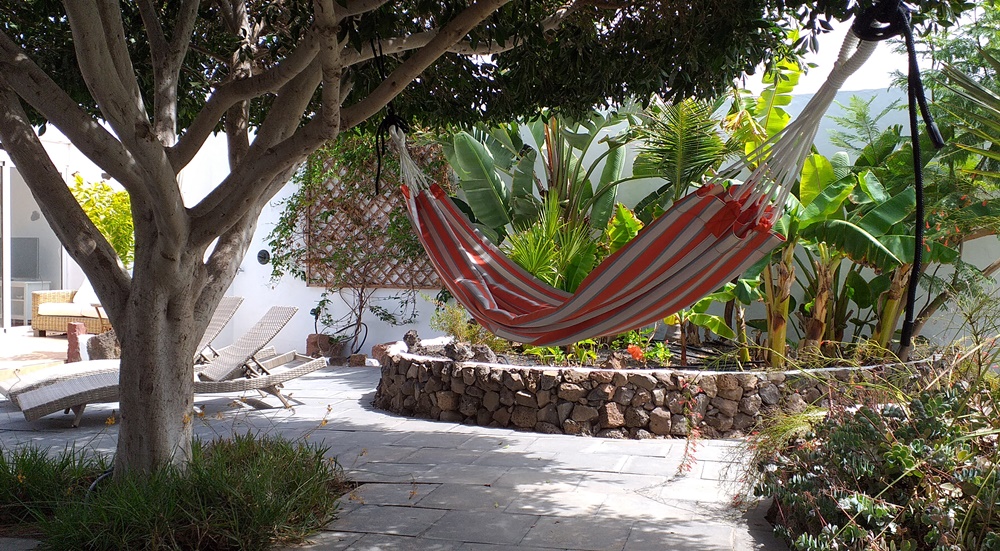 NEW PLANTING
We're constantly working to improve and enhance the planting in both properties.  We've recently invested in a number of new palms – including one of our all time favourites beaucarnea recurvata – a.k.a the Ponytail Palm.  Which originates from Mexico and is in fact more closely related to yucca than palm, despite it's popular nickname.
If there's ever anything you think we can do to improve your stay and enhance the experience for other guests please don't hesitate to flag it up – we really appreciate any feedback.