THE WILD BUNCH - Bananas For Canarian Platanos
June 24. 2019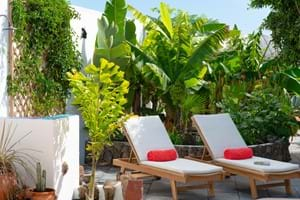 It's all gone bananas at Finca Botanico, thanks to a top crop of Platanos Canario from the various groves we have planted all around the Secret Garden.
This shorter, stouter variety is evident across the islands, most notably in North Tenerife and North East Gran Canaria, where the archipelago's larger scale banana businesses are based. And it grows equally well here on Lanzarote, especially when provided with a constant water supply from our drip feed irrigation system and the sort of protection from the wind that the high walls of the courtyard garden provide.  So ensuring optimal fruiting as well as preserving the plants beautiful - and very tropical looking - extra-large leaves intact.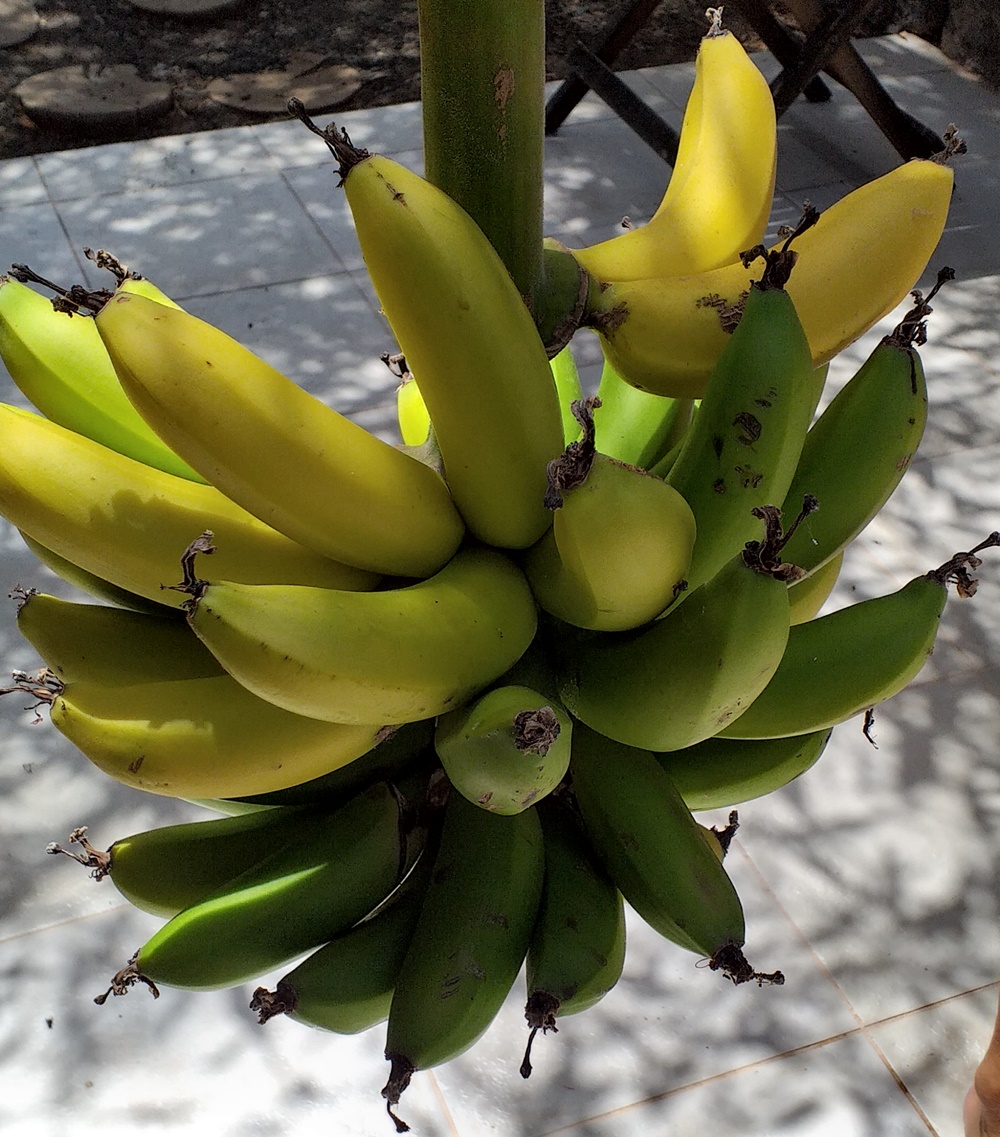 Best of all though these small bananas also pack a super sweet taste – which many experts consider superior to South American varieties, assigning this to the fact that the Canarian variety takes up to six months to fully mature and fruit rather than just three, enjoying virtually constant year-round sunshine.
The bulk of these beauties, about 90%, find their way onto supermarket shelves in mainland Spain and Europe – although they are also usually easy to find in local shops and island food markets.  And were first introduced into the Canary Islands by the Spanish from South East Asia.
The fruits first emerge as part of an amazing, large crimson coloured pendulous flower, and then take some months to reveal and ripen as flower layers fall away. Until you're eventually left with a large hand of bananas – plenty to give away to neighbours and of course guests.
If you want to enjoy some of this banana-bounty then June is the best time of year to book a break at Finca Botanico.