NEW GARDEN PICTURES - SUMMER 2022
August 26. 2022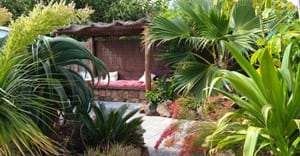 SUMMER TIME@FINCA BOTANICO
There's always plenty going on in the garden at Finca Botanico thanks to Lanzarote's clement year round climate. But summer always produces something special.
Blooming Beaucarneas
This year all of the Beaucarneas - a.k.a the Ponytail Palm - in both the Garden Apartment and Secret Garden Villa are in flower.
This is a rare occurence indeed as you can wait for up to 30 years to see this plant produce it's distinctive spike.  And the experts believe that it will only flower under certain climatic conditions.  So this year's hotter weather has obviously proved ideal.  And once it has flowered it will then continue to do so every summer - so August is the month to book if you want to enjoy this for yourself.
We have also learned that ths plant is dioecious, which basically means that it produces flowers on both the male and female of the species - the former are ivory coloured and the latter have a pink tinge. Here's a male about to flower...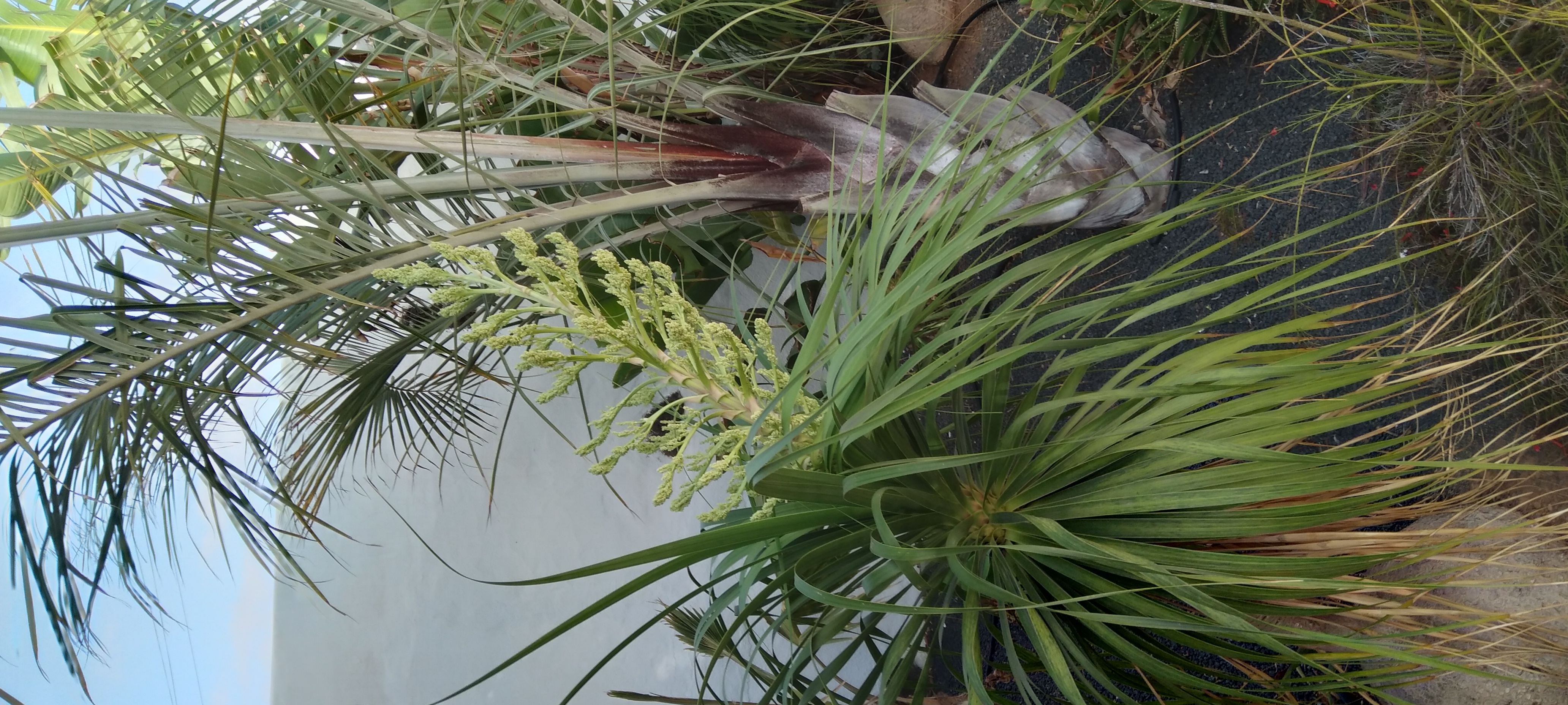 Flowering Dragon Tree
Not to be outdone, the now enormous Dracaenea Draco in the Garden Apartment - which is often referred to as the Dragon Tree and which is both emblematic of - and native to - the Canary Islands is also flowering profusely.  You can also see some Beucarnea flower spikes emerging beneath if too.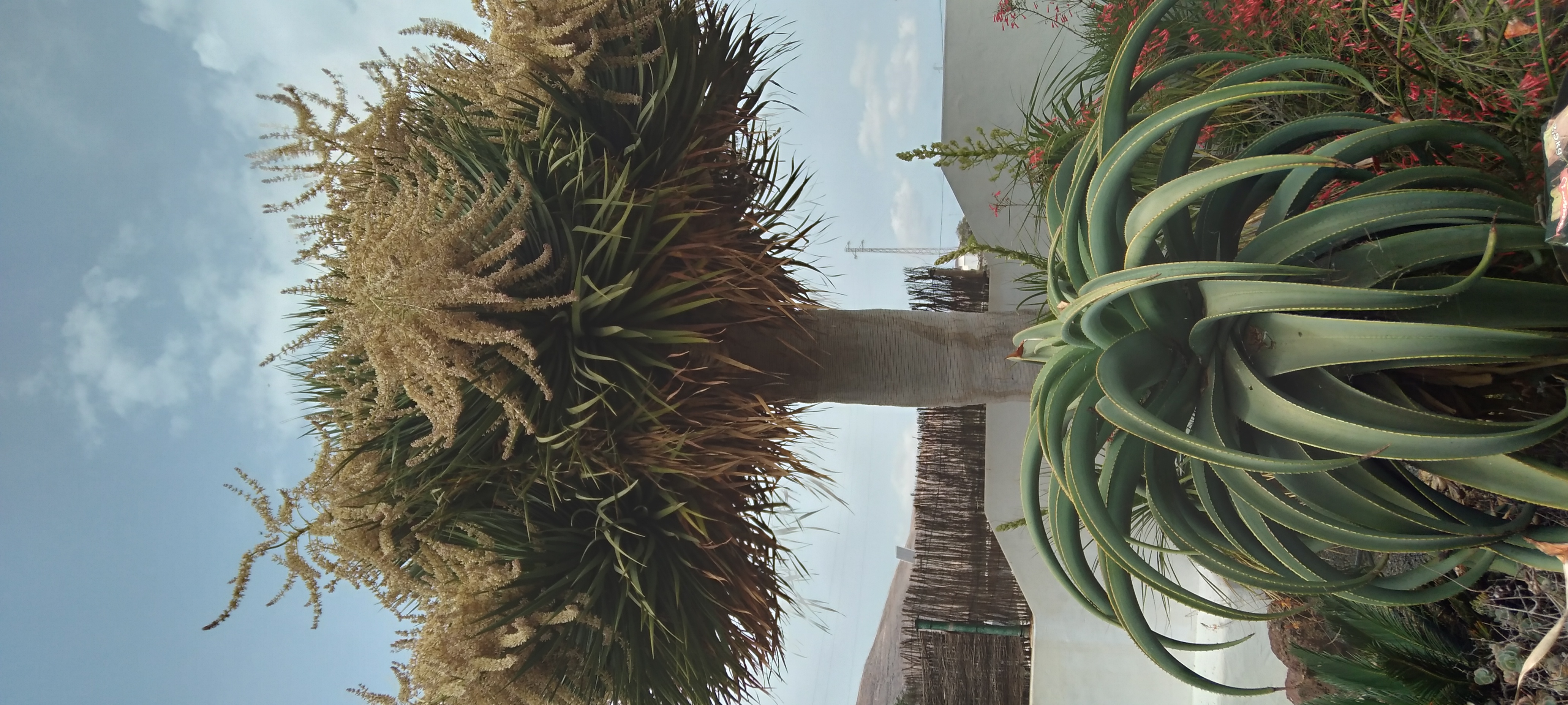 Bougainvillea - Wall Of Colour
The bougainvillea's in the Secret Garden Villa continue to flower virtually all year round now - creating an impressive wall of colour outside the windon of the main bedroom and entrance to the house.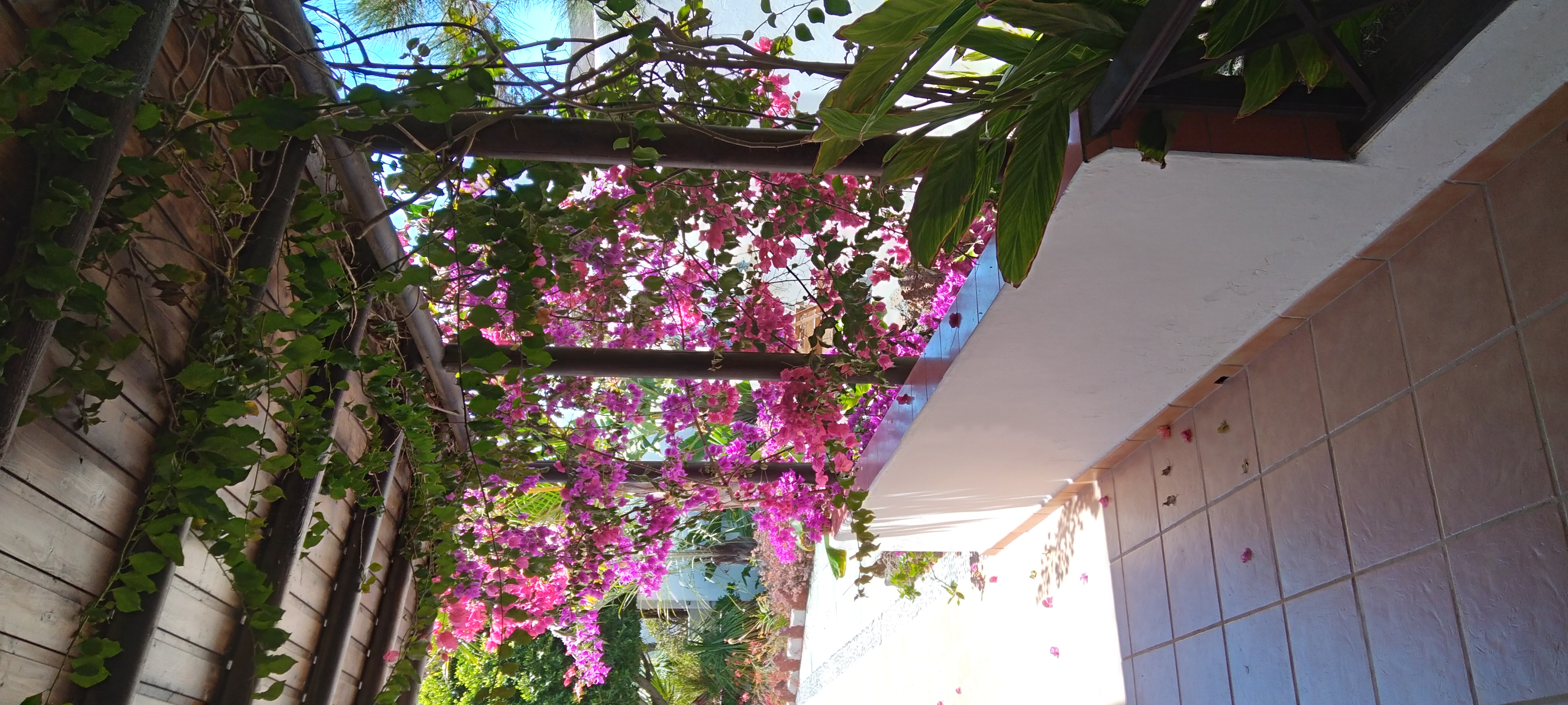 Giant Bird of Paradise
The giant Bird of Paradise - Strelitzia Nicolai - has also been flowering profusely for months on end.  Producing large quantities of distinctive white, black and blu flowers.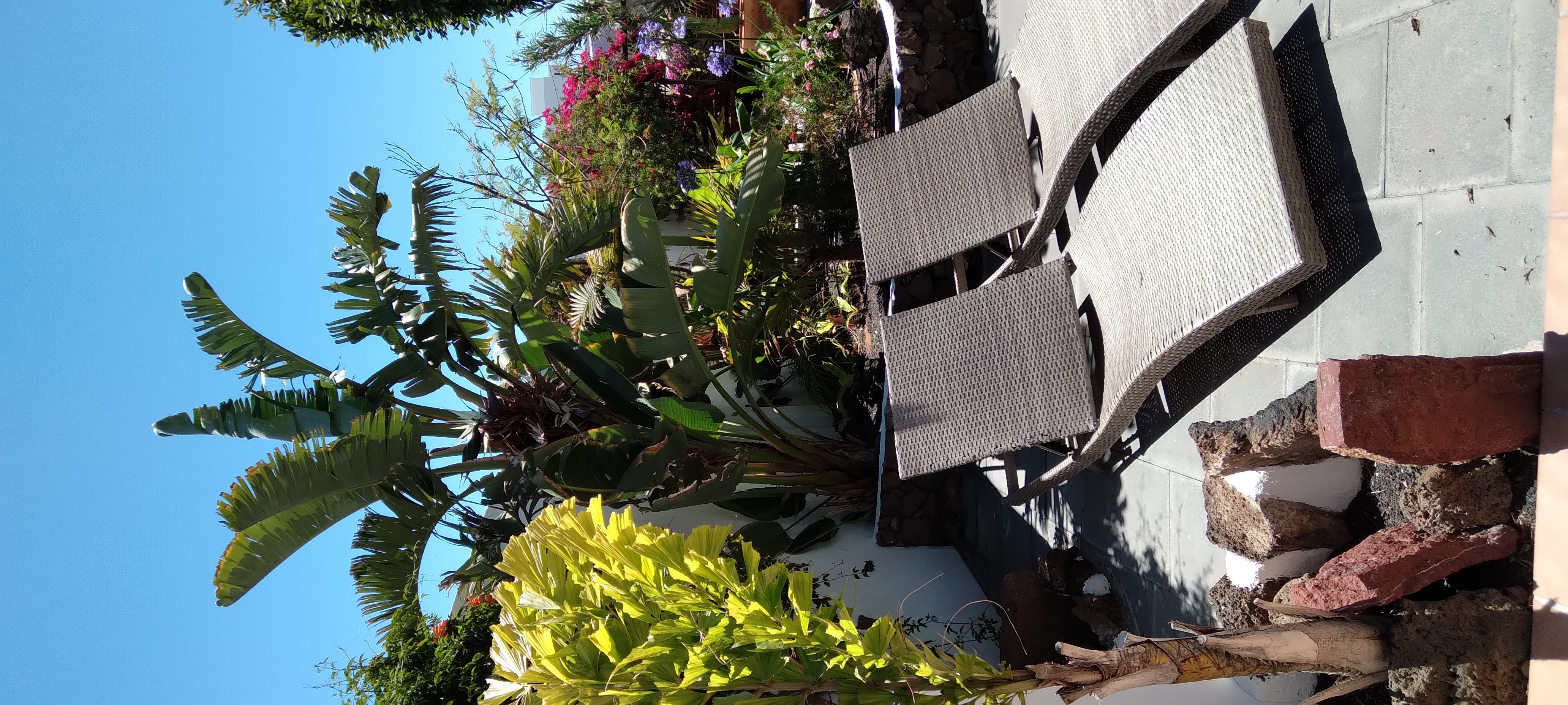 Lounging Around
We also took some new shots of the recently recovered outdoor lounging area in The Garden Apartment which provides some much needed shade during the summer months.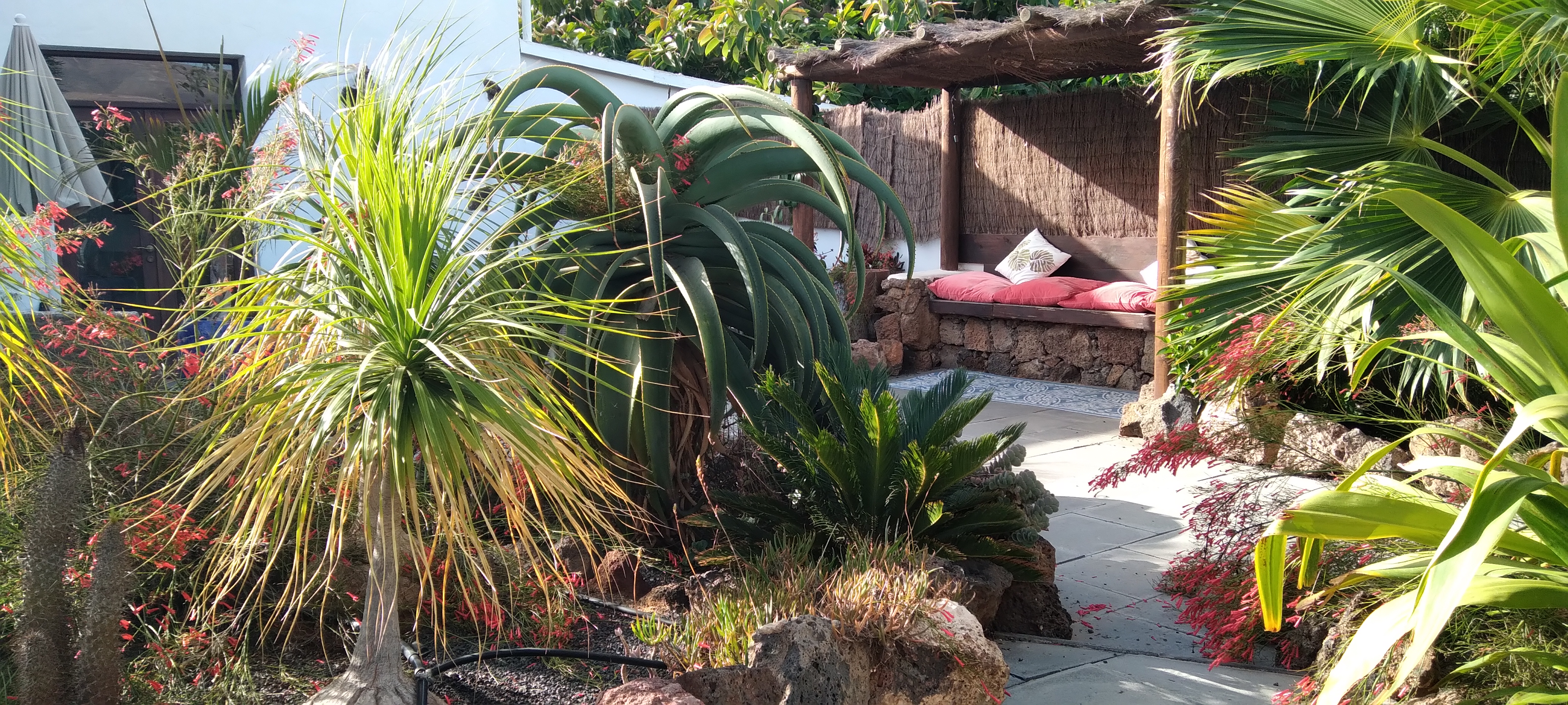 Agapanthus Additions
While back in the Secret Garden Villa we planted up loads of Agapanthus Africanus earlier in the summer - which have been floweing for months.  With hopefully another burst to come during the winter season too.