LANZAROTE RURAL HOLIDAYS - Rural Tourism in Lanzarote
June 4. 2020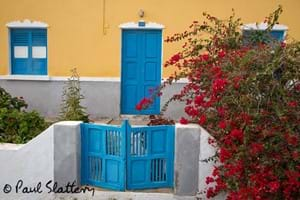 Rural Holidays in Lanzarote
Get away from it all and get the best out of your next rural holiday in Lanzarote with our comprehensive countryside guide……
Away From It All? - Rural Tourism in Lanzarote
Despite the fact that Lanzarote welcomed over three million tourists in 2019 the island is still more than capable of delivering genuinely authentic rural holidays in tranquil and unspoilt surroundings.
Indeed, as any regular visitor knows, it's a different world altogether once you venture outside the tourist resorts and the main island conurbation of Arrecife.
Lanzarote offers some seriously stunning scenery and natural wonders, as well as genuinely unique cultural attractions, authentic and sleepy villages and plenty of quiet and secluded beaches.  And thanks to the environmentally friendly foresight of the famous local artist Cesar Manrique the real Lanzarote remains largely untouched by much in the way of modern development.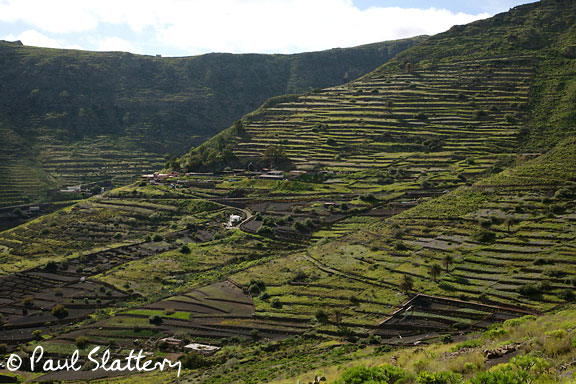 High rises and ad hoardings are all banned, so the island retains the sort of authenticity and atmosphere which has long been concreted over in some other parts of Spain.
Mix in great farmers markets, the ready availability of organic food and some good quality restaurants too and you have all of the right ingredients for a really relaxing rural holiday in Lanzarote.
Rural Rentals in Lanzarote - Always Read The Reviews!
Like many first-time visitors we were totally seduced by this combination when we first visited back in 2000 (we moved here permanently just nine months later!).  And the island continues to work its magic on new arrivals today, as so many return to experience more of Lanzarote's unique energy, light and atmosphere – not to mention the year round climate – time after time.
Over the last decade, rural tourism in Lanzarote has benefitted enormously from the advent of cheaper budget flights and independent online booking options.  Spawning and supporting hundreds of local micro-businesses, including a whole host of rural rentals which are now available in pretty much every location on the island.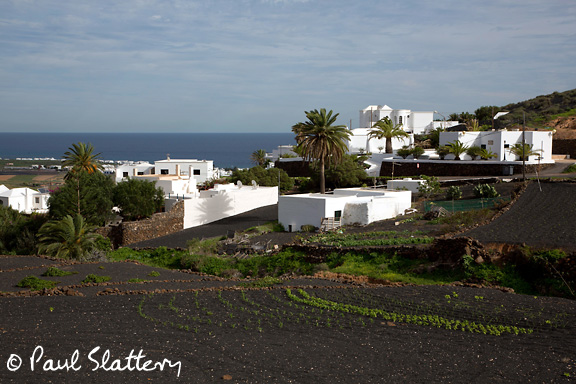 Not all of these rural rentals have official accreditation from the tourist board though – those that do usually display their VV Licence and number at their entrance and within their marketing materials.  Whilst others can flatter to deceive – looking great in the photos but sometimes falling short of expectations on arrival. 
So it obviously makes sense to do your research and pay close attention to reviews (link to our reviews page)  - and if possible always book direct too, in order to form a relationship with the actual owner.  This will also help you to save money, as most of the big name online listing websites such as AirBnB and HomeAway charge travellers additional booking fees which can significantly add to the cost of your holiday.
Finca Botanico has a full VV Licence and is one of the most popular rural holiday rentals in Lanzarote - evidenced by our many five star guest reviews and high repeat guest rate.
Your Ideal Rural Holiday Experience?
Splendid isolation?  Sea and mountain views? Within walking distance of a shop or a restaurant?  In close proximity to an unspoilt beach?  A short drive away from some of Cesar Manrique's amazing cultural creations?
Fortunately, the island is small.  So wherever you decide to stay you'll be able to access all of this and more.  But obviously you may not want to do a lot of driving and might prefer to have all of these elements on hand and within easy reach.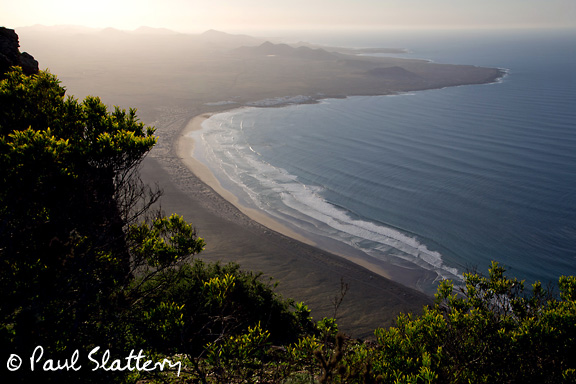 Selecting The Best Location For Your Needs
For our money the North of the island both delivers best on these criteria and is also where Lanzarote's real soul lies.  As it's home to the bulk of Manrique's magic, boasts loads of authentic whitewashed villages, is more sparsely populated and unspoilt and is studded with great beaches. 
Of these, Arrieta on the East coast and Famara on the wilder North West coast are the pick of the bunch – although the beaches around Orzola, such as El Caleton Blanco and Playa Canteria are also beautiful.
Accommodation options in the north of the island tend to revolve around these two beach hubs.  Bringing locations such as Tabayesco, Guatiza, Haria and Mala into play for anyone who wants to have Arrieta on their doorstep.  Whilst on the North coast Famara – or anywhere that offers a great view of Famara, such as the surrounding villages of Tao and Soo, are all ideal choices.
Choosing Your Rural Accommodation
Everyone will have their own tick list.  But for us a property with a great garden and usable outdoor space (ideally with extras such as showers, built in BBQ's, shaded chill out spaces and a hot tub) is a real must.  As Lanzarote's climate is obviously best enjoyed outdoors.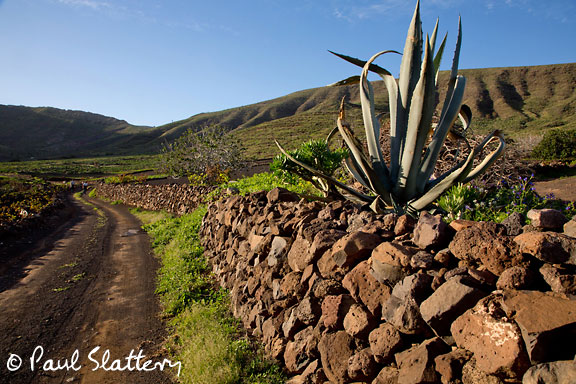 Most tourists planning a rural holiday in Lanzarote also want a peaceful location – so use Google Maps or similar to make sure your selected spot is well away from any busy roads.
Is the property well maintained?  Has it been furnished with guest comfort in mind?  These details are hard to discern from photos alone, so it pays to study the property description in detail and check with the host before booking.
Lanzarote Markets - Organic Food Options
The success or failure of a self-catering holiday can often revolve around the ready availability of something good to eat! 
Lanzarote has enjoyed something of an agricultural renaissance in recent years.  In the fields that surround Finca Botanico for example, local farmers have been planting a much wider range of produce whilst busy farrmers' markets have cropped up all over the island.
Within a 15 minute radius of Finca Botanico there are at least three morning markets each and every week now - in Haria, Teguise and Costa Teguise.  Selling a wide range of fruit and veg as well as goats cheese, bread and much more besides.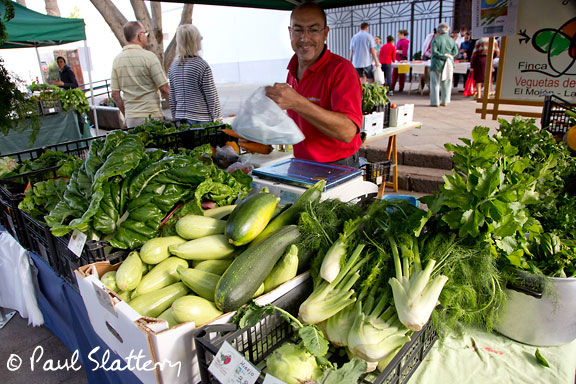 But if you'd prefer to buy your food right at the source you can also visit Finca Machinda, located in the village of Tao – around 20 minutes drive away.  Which is a full-on ecological farm where you can buy boxes of veg straight from the gate and even enjoy a guided tour (phone 0034 645 301937 to arrange a visit).
Rural Experiences and Tours
Most of our guests want to Interact with nature and experience the island's raw beauty and we offer a whole range of different experiences for them to enjoy, encompassing everything from horse riding to vineyard tours.  And taking in everything else in between from hiking across lava fields to bird watching safaris.
Agricultural Insights and History
Visitors who want to discover more about Lanzarote's rural history and traditions can visit the Museo Agricola el Patio, which is located in Tiagua and which provides a fascinating insight into the lives of local farmers, or campesinos, over the centuries.
The Museo is also a working farm, so younger visitors get to pet some of the animals whilst many grown ups will be delighted to know that an impromptu wine tasting comprises part of the tour.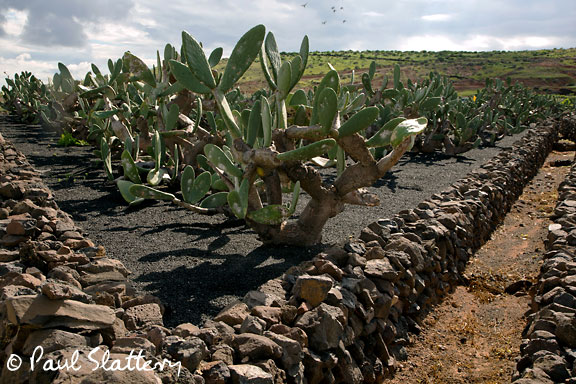 Some of our guests at Finca Botanico are also keen to find out more about the island's cochineal industry – which is still very much in evidence in and around the village of Guatiza and Mala.  Where local farmers still cultivate and harvest the cochineal beetle from the fields of Tunera cactus which dominate in this part of the island.  A visit to the little Centro de Cochinilla museum in Mala is the best place to find out more about this fascinating period in local agricultural history.
All photos courtesy and permission of copyright holder, Paul Slattery.