GAME OF THRONES - Gardens Of The Canary Islands
July 4. 2019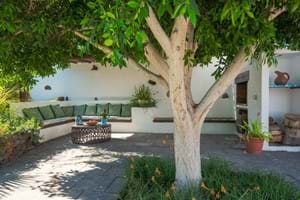 The Canary Islands boast a surprisingly rich horticultural heritage. As from the 1600's onwards, as Spain's naval power peaked, the archipelago emerged as the central confluence of a growing, trade-based empire. With Spanish galleons ferrying new plants, herbs and spices from as far afield as Australia, via South East Asia and the Orient – as well as the recently conquered colonies in the Americas – back to mainland Spain via the strategically positioned islands.
The sub-tropical climate of the Canaries – where temperatures remain within the 20C to 25C range all year round – provided the ideal conditions for cultivation. Resulting in the creation of some of the oldest botanical gardens in Spain, such as the world-renowned Jardin de Aclimatacion in Puerto de la Cruz Tenerife.
An amazing and eclectic collection of tropical and sub-tropical species which was created at the behest of King Carlos III in the late 1700's as the ideal environment for acclimatising new plants from across his empire, the Jardin de Aclimatación provided the perfect environment for nurturing , prior to eventual planting in the cooler climes of his palace garden in Madrid.
As a result, exotic species from around the globe have long since entered the local gardening lexicon in the Canaries, especially on more populous islands such as Tenerife and Gran Canaria. And whilst growing conditions here on Lanzarote are arguably more challenging, thanks to the arid, dry and windy climate this is a heritage and history that we are only too happy to embrace in the gardens here at Finca Botanico – as it allows us to freely draw on a wide range of species that are rarely seen elsewhere on the island.
This eclectic approach to plant selection is probably best exemplified by the range of trees that guests can enjoy, all of which provide some much welcome shade. Arguably the most impressive of which is the magnificent Banyan Tree (ficus benghalensis), which dominates the private courtyard space in the Garden Apartment and which originates from India.
This particular species is loaded with mythological symbolism as it represents immortality and boasts an epithetic aerial root system which provides an eye catching and exotic appearance.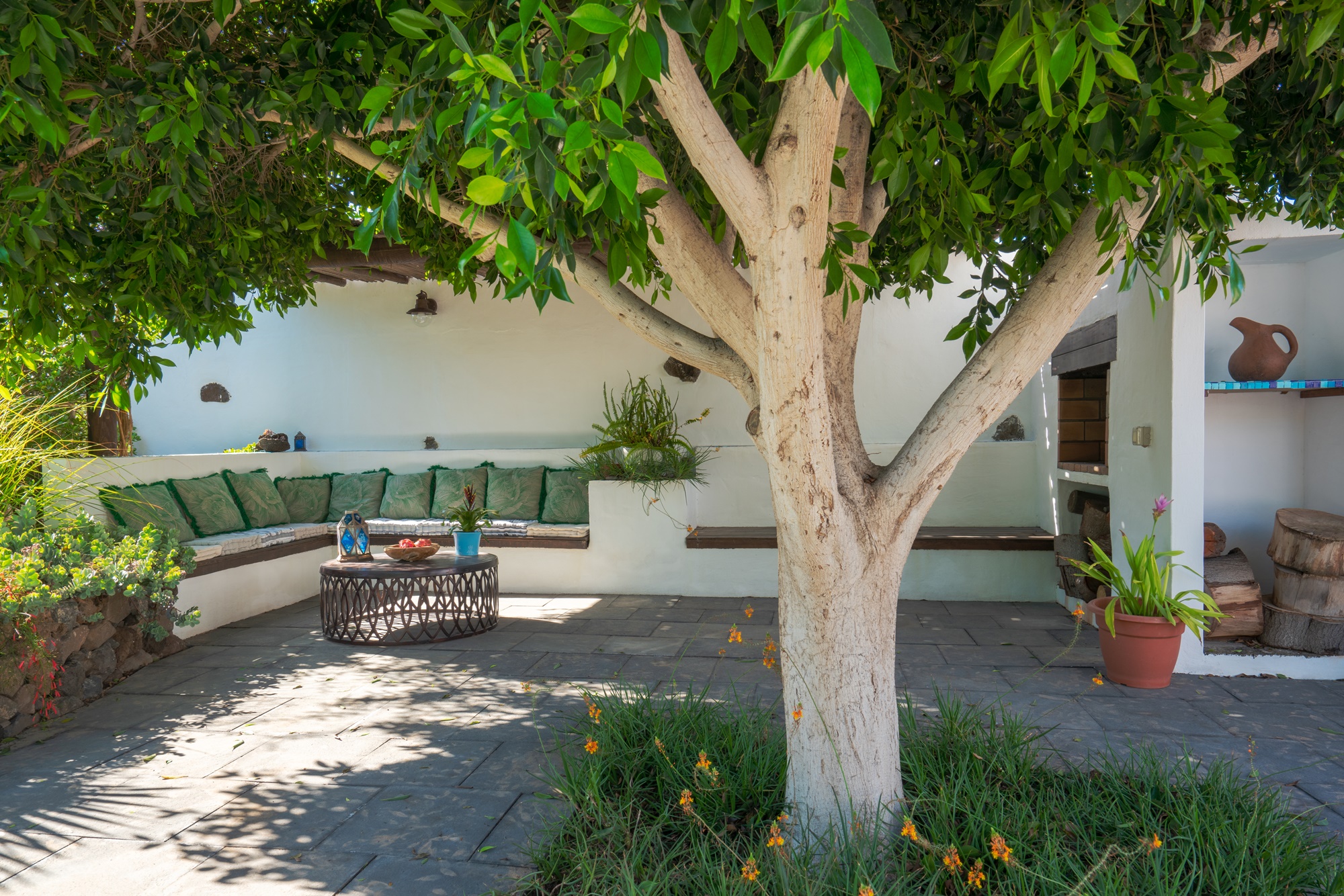 Whilst in the Secret Garden Villa, the main centre piece is a beautiful white trunked Indian Laurel, which is underlit come nightfall, providing a dramatic focal point for guests to enjoy whether relaxing outdoors in the gardens or viewing from the huge kitchen diner area that opens out directly via floor to ceiling sliding glass doors.  As well as a huge rubber tree (Ficus Elastica) from Brazil, a bottle brush (Callistemon) from Australia, a Jacaranda (Brazil again) and the pine like horsetail tree (Casuarina), from the Pacific Islands.  
All of the trees are evergreen and thanks to the clement year-round climate here retain their lustre even during winter.