COVID RESTRICTIONS LIFTED ON LANZAROTE
March 24. 2022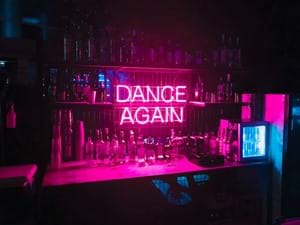 The Canary Islands Government has announced the suspension of all local covid restrictions and regulations on Lanzarote and across the archipelago from today, Thursday March 24th. 
This announcement represents another step towards normalcy in terms the environment here for holidaymakers. Especially in relation to nightlife – as social dancing is now permitted again whilst curbs on the hours of bars and restaurants have been removed.
The suspension of restrictions has largely been made possible by the success of the vaccination program in the Canaries.  With around 84% of the population aged 12 years plus now fully vaccinated.  Alongside the developments in battling covid which means that health authorities now have more tools available to combat the virus and the appearance of new variants.
However, local health authorities have also stressed that the pandemic is not yet over and regulations and restrictions could still be reintroduced in the future.
WHAT COVID REGULATIONS HAVE CHANGED ON LANZAROTE?
Social dancing is now permitted again – which means that night clubs are finally allowed to reopen.
All curbs on opening hours, capacities of restaurants and bars and group sizes have been removed.
WHAT COVID REGULATIONS AND RESTRICTIONS ARE STILL IN PLACE?
The suspension applies to local regulations only.  So, the following national measures remain in place….
Entry Requirements
Existing entry requirements for Spain remain unchanged.  Currently, this means that visitors to Lanzarote must comply with all requirements as outlined on the official Spain Travel Health website. 
These requirements are obviously subject to change, so please visit their website prior to travel.
Masks
You are still required to wear a mask in indoor environments such as shops and restaurants.
Return Travel To The UK
Currently, no covid tests or passenger locator forms are required for entry into the UK.
Visit the Gov.UK website for the latest information about entry requirements.